The Satavahanas: History, Trade and Coinage
The Satavahanas emerged as the pre-eminent imperial dynasty of the Deccan in the aftermath of the Maurya Empire. Their long rule, extending more than three centuries (c.150 BC–250 AD) saw the flourish of trans-national trade, urbanism and monumental architecture all over peninsular India. Extending their power over Maharashtra, Karnataka and Andhra Pradesh, and sometimes Malwa and Gujarat, the Satavahanas were the political 'titans' of their times.
The lecture will focus on a very significant aspect of evidence we have on hand to reconstruct the history of the Satavahanas – their coinage. It will illustrate how coins can be deployed in studying important aspects of this history, such as the chronology of the Satavahanas, through numismatic methodologies. It will also present an overarching picture of Satavahana monetary history and the role their coinage played in underpinning important historical processes like trade and urbanisation.
Speaker(s)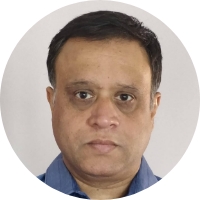 Dr Shailendra Bhandare
Dr Shailendra Bhandare is Assistant Keeper, South Asian and Far-Eastern Numismatics and Paper Money Collections, a Fellow of St Cross College and a member of Faculty of Oriental Studies. He started his career as a Numismatist with a visiting fellowship at the Fitzwilliam Museum, University of Cambridge. He was then appointed as a post-doctoral fellow of the Society for South Asian Studies, and worked as a curator in the British Museum on the coins of Later Mughals and the Indian Princely States. He was appointed as curator of coins in the Ashmolean Museum in 2002. Dr. Bhandare holds a Masters degree in History and a Doctorate in Ancient Indian Culture from the University of Mumbai.
Venue
Kalakriti Art Gallery, Hyderabad,
Plot No. 468, Road Number 10,
Banjara Hills, Gaffar Khan Colony,
Banjara Hills, Hyderabad, Telangana 500034, India