The Mughals in the Deccan: The Architecture of Burhanpur, Daulatabad and Aurangabad
Akbar's campaigns into peninsular India mark the beginning of the conquest of the Deccan, a region that was to become the largest and wealthiest province of the Mughal empire. After extinguishing the previous Muslim dynasties of the region, the Mughals established their own headquarters at Burhanpur, Daulatabad and Aurangabad, which they furnished with grand palaces, as well as tombs for their family members who died in the Deccan, and saintly figures who became their spiritual preceptors. The talk will survey these courtly and religious buildings, usually overlooked in general studies on Mughal architecture and art.
Speaker(s)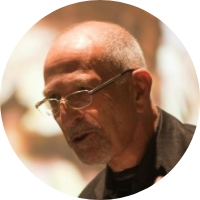 George Michell
George Michell obtained his PhD from the School of Oriental and African Studies, University of London, for his dissertation on early-Chalukya temple architecture. Since then his research has ranged from surveys of town planning and Islamic buildings to studies of Hindu temple architecture and sculpture. During the 1980s and 1990s, he and Dr. John M. Fritz co-directed an extensive survey of Hampi-Vijayanagara. Among his many publications are: The Royal Palaces of India, Hindu Art and Architecture, The Great Temple at Thanjavur, Mughal Architecture and Gardens, Late Temple Architecture of India, 15th to 19th Centuries, and, together with Helen Philon, Islamic Architecture of Deccan India.
Venue
National Gallery of Modern Art
Manikyavelu Mansion, Palace Road,
Bangalore 560052
Ph: 080-22342338