Shaykh Abbasi and His Circle: Artistic Exchange Between Iran & India in the 17th Century
16 January 2020
Numerous painters, calligraphers and architects migrated from Iran and India over the centuries and especially in the sixteenth century. Whether searching for new patrons or escaping personal and professional challenges, these individuals were responsible for introducing new artistic ideals, which were selectively adopted and transformed in Mughal India. In the seventeenth century, however, artistic exchange between Iran and India began to flow in both directions—a topic that has received relatively little scholarly attention. While Mughal painters, and particularly those in the Deccan, drew upon Safavid pictorial traditions, Persian artists became equally fascinated with Indian style and subject matter, which they appropriated to create a new and highly idiosyncratic visual language.
This lecture will examine the relationship of Safavid, Mughal, and Deccani art in the seventeenth century in a broader historical, cultural and economic context.
Speaker(s)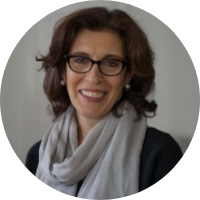 Dr Massumeh Farhad
Massumeh Farhad joined the Freer Gallery of Art and Arthur M. Sackler Gallery in 1995 as Associate Curator of Islamic Art. In 2004, she was appointed Chief Curator and Curator of Islamic Art and since 2019, she has served as Interim Deputy Director for Collections and Research. She is a specialist in the arts of the book from sixteenth- and seventeenth- century Iran. Dr. Farhad has curated numerous exhibitions on the arts of the Islamic world at the Freer and Sackler, including Art of the Persian Courts (1996), Fountains of Light: The Nuhad Es-Said Collection of Metalwork (2000), Love and Yearning: Mystical and Moral Themes in Persian Painting (2003), Style and Status: Imperial Costumes from Ottoman Turkey (2005-6), The Tsars and the East: Gifts from Turkey and Iran in the Moscow Kremlin (2009), Falnama: The Book of Omens (2009- 10) and The Art of Qur'an: Treasures from the Museum of Turkish and Islamic Art (2016-17).
Venue
Jnanapravaha,
Queen's Mansion, 3rd floor,
Ghanshyam Talwatkar Marg,
Fort, Mumbai – 400 001