The Architecture of a Deccan Sultanate: Courtly Practice and Royal Authority in Late Medieval India
13 November 2020
The first event part of the From Malabar to Coromandel webinar series organised by the Deccan Heritage Foundation in collaboration with the Centre for Islamic Studies, University of Cambridge and the His Highness Srikantadatta Narasimharaja Wadiyar Foundation, held on November 13th, 2020.
A discussion on Dr. Pushkar Sohoni's (IISER, Pune) latest book The Architecture of a Deccan Sultanate: Courtly Practice and Royal Authority in Late Medieval India.
Watch the video below.
Speaker(s)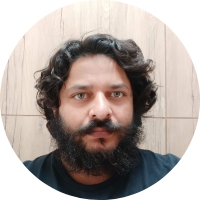 Pushkar Sohoni
Pushkar Sohoni trained as an architect and then studied Indian architectural history, specialising in Islamic traditions of the Deccan. He is author of Aurangabad, with Daulatabad, Khuldabad and Ahmadnagar (Mumbai 2014). Formerly the South Asian Librarian at the University of Pennsylvanian Libraries, Philadelphia, USA, he is now Assistant Professor in Humanities and Social Sciences at the Indian Institute of Science, Education and Research (IISER), Pune.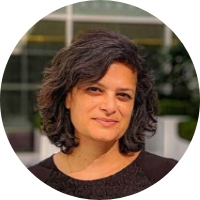 Marika Sardar
Marika Sardar is Curator at the Aga Khan Museum, having previously worked at the Museum of Islamic Art in Doha, Qatar; the San Diego Museum of Art; and the Metropolitan Museum of Art. Major exhibitions include Interwoven Globe (2013), focusing on the worldwide textile trade from the sixteenth–eighteenth centuries; Sultans of Deccan India, 1500-1750 (2015), examining the artistic traditions of the Muslim sultanates of central India; and Epic Tales from Ancient India (2016), looking at narrative traditions and the illustration of texts from South Asia.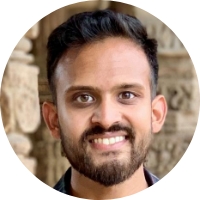 Dr Vivek Gupta
Dr Vivek Gupta is a Postdoctoral Associate in Islamic Art (2020-2023) at the Centre of Islamic Studies at the University of Cambridge where he is also affiliated with Jesus College. He completed his PhD at SOAS, University of London, with a thesis entitled Wonder Reoriented: Manuscripts and Experience in Islamicate Societies of South Asia (ca. 1450–1600).