Discovering the Deccan
28 May 2021
The founder-trustee of the DHF, Helen Philon, engages in a conversation with author and historian, William Dalrymple and architectural historian and DHF trustee, George Michell, on what it is that entices them to the Deccan region, about why it continues to keep their curiosities piqued and has led them to dedicate decades long careers on studying and understanding it.
Watch the video below.
Speaker(s)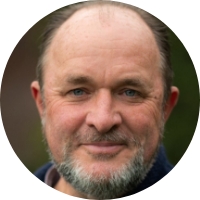 William Dalrymple
William Dalrymple is a Scottish travel writer and historian, whose work centres chiefly on the Indian subcontinent. His first book, 1990's In Xanadu, was an account of his journey from Jerusalem to Mongolia, travelling in the footsteps of Marco Polo. Dalrymple followed this up in 1994 with a biography of Delhi, where he had been living for the past five years, called City of Djinns, before producing his most acclaimed piece of travel writing, From the Holy Mountain. Published in 1997, the book retraces the path taken by two sixth-century monks across the Byzantine empire and was to be Dalrymple's last travelogue to date. Since 1999, he has concentrated on detailed histories of the Indian subcontinent and, in particular, the Mughal empire. White Mughals was published in 2003, with The Last Mughal following three years later. Dalrymple has also written books on the First Anglo-Afghan War and, with Anita Anand, the Koh-i-Noor diamond. His latest book is The Anarchy, a history of the East India Company.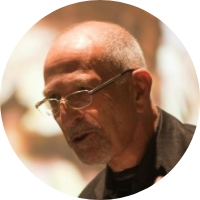 George Michell
George Michell obtained his PhD from the School of Oriental and African Studies, University of London, for his dissertation on early-Chalukya temple architecture. Since then his research has ranged from surveys of town planning and Islamic buildings to studies of Hindu temple architecture and sculpture. During the 1980s and 1990s, he and Dr. John M. Fritz co-directed an extensive survey of Hampi-Vijayanagara.
Among his many publications are: The Royal Palaces of India, Hindu Art and Architecture, The Great Temple at Thanjavur, Mughal Architecture and Gardens, Late Temple Architecture of India, 15th to 19th Centuries, and, together with Helen Philon, Islamic Architecture of Deccan India.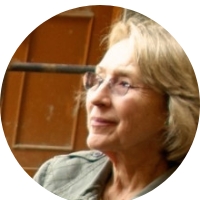 Helen Philon
Helen Philon is an archaeologist, scholar and lifelong academic with a MPh in Pre-Islamic Art from the School of Oriental and African Studies, University of London; and wrote her PhD thesis on Bahmani architecture in the Deccan at the same institution. She has worked in the Middle East and South Asia, travelling extensively throughout these regions, and published a long list of works on architecture and ceramics.