The City of Haidar as a Shi'i Paradise: Divine Sovereignty, Built Space and Shi'i Materiality in Qutb Shahi Hyderabad
29 April 2022
In this presentation, the speaker argues that Hyderabad, the city of Haidar, was newly built by Sultan Muhammad Quli Qutb Shah in 1591 as an explicitly Shi'i city.
Connecting ritual action, Hyderabad's urban topography, and the performance of Qutb Shahi's kingship, we will explore the explicit relationship between religious architecture—what we might call space and place—and Shi'i image-objects that established Hyderabad as a Shi'i paradise in the Indian subcontinent.
View the video below.
Speaker(s)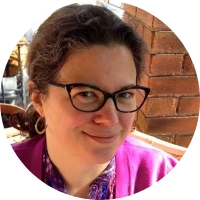 Karen Ruffle is Associate Professor of South Asian Islam in the Departments of Historical Studies and Study of Religion at the University of Toronto. Her research focuses on dev... Read More