Imperial Magnificence: Hampi Vijayanagara
One of the leading architects and archaeologists in his field, George Michell has spent a lifetime studying the Deccan's ancient monuments. In October 2013 he presented a series of four fascinating lectures covering the rich cultural and built history of the region to the Brunei Gallery Lecture Theatre at SOAS, University of London.
Speaker(s)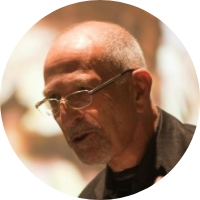 George Michell
George Michell obtained his PhD from the School of Oriental and African Studies, University of London, for his dissertation on early-Chalukya temple architecture. Since then his research has ranged from surveys of town planning and Islamic buildings to studies of Hindu temple architecture and sculpture. During the 1980s and 1990s, he and Dr. John M. Fritz co-directed an extensive survey of Hampi-Vijayanagara.
Among his many publications are: The Royal Palaces of India, Hindu Art and Architecture, The Great Temple at Thanjavur, Mughal Architecture and Gardens, Late Temple Architecture of India, 15th to 19th Centuries and, together with Helen Philon, Islamic Architecture of Deccan India.
Venue
Brunei Gallery Lecture Theatre, SOAS, London