Halebidu, Belur and Somanathapura
The 12th century temples of Halebidu and Belur, extraordinary achievements of Hoysala artists, are unsurpassed for their profusion of images and dense ornamentation.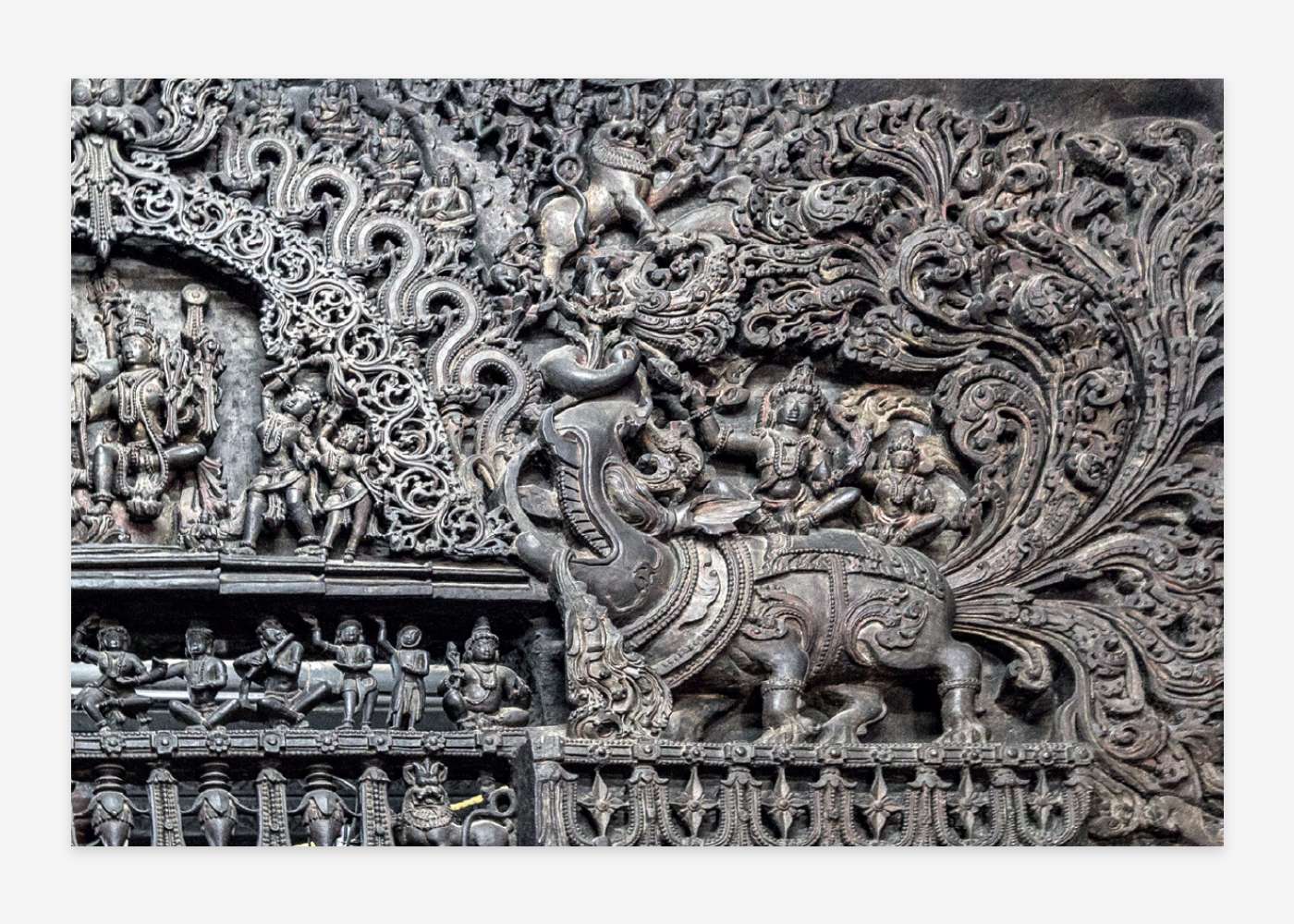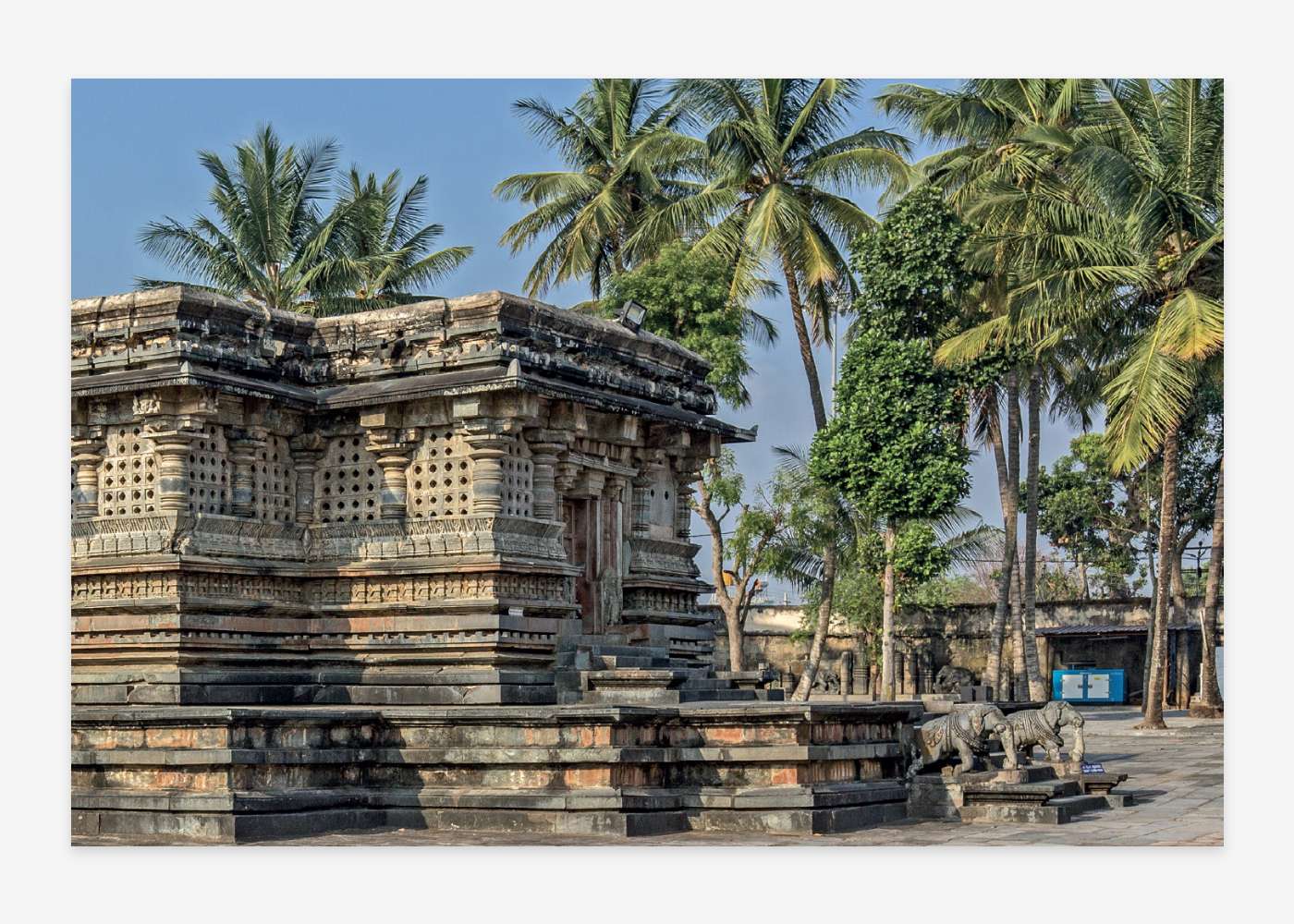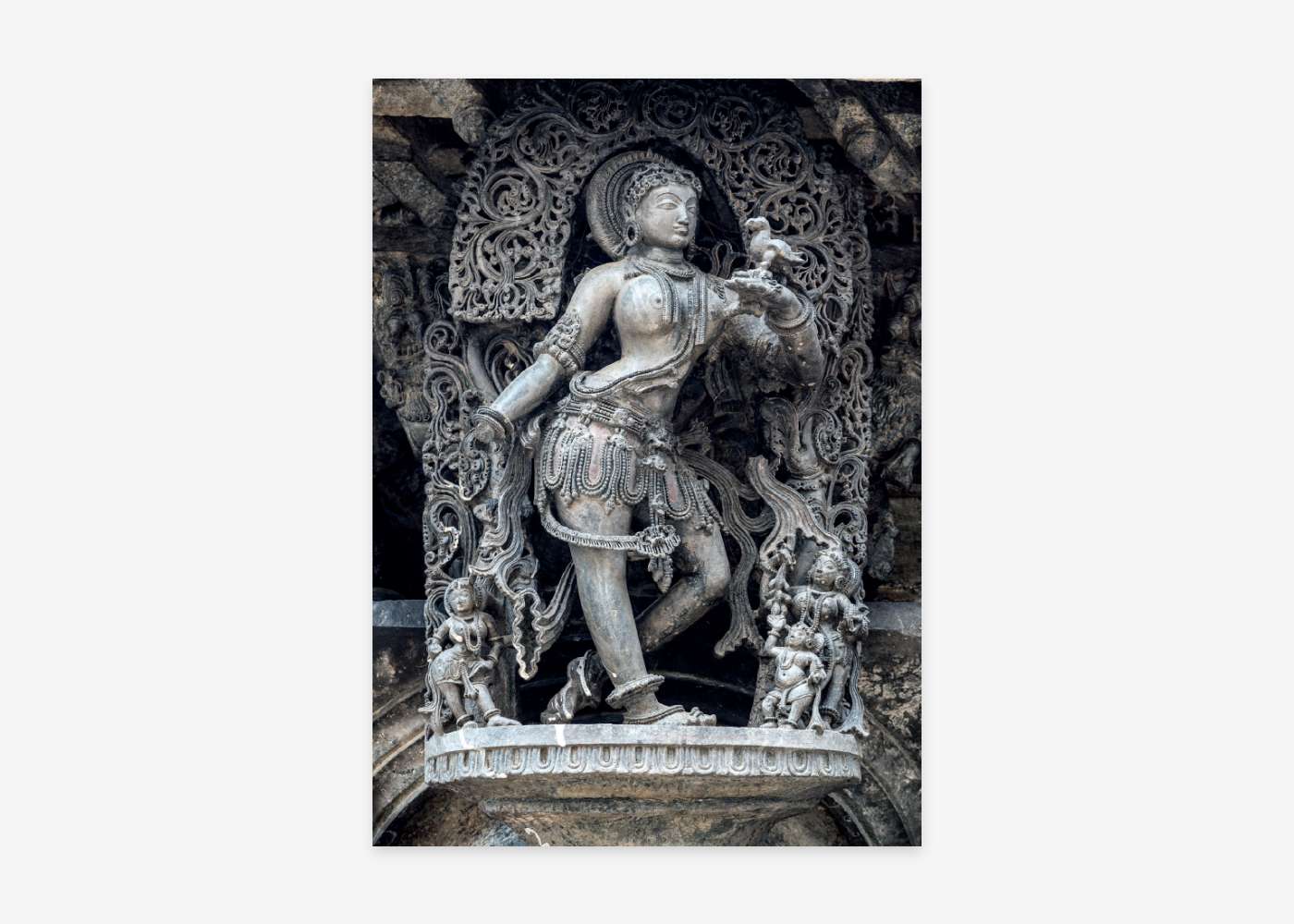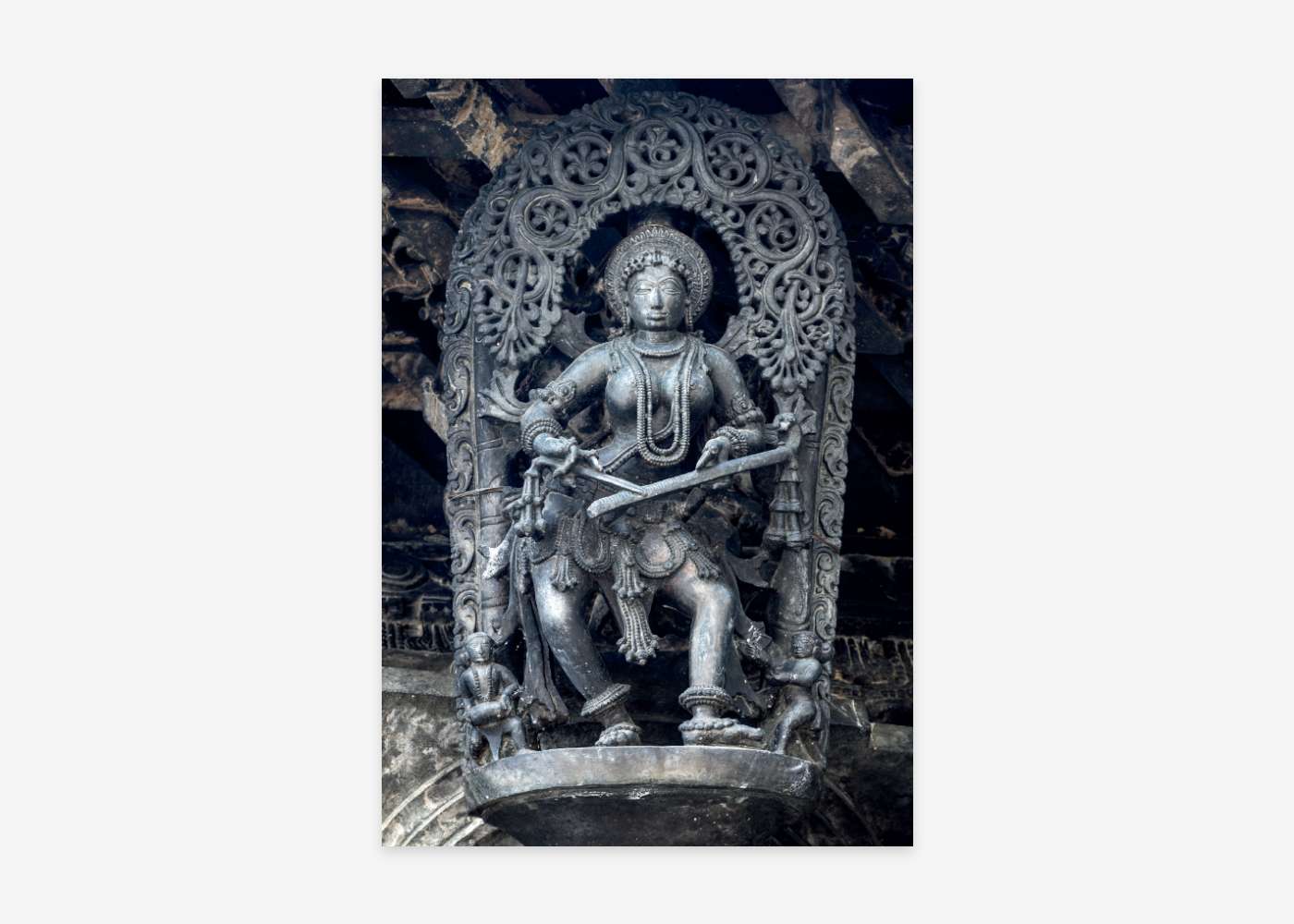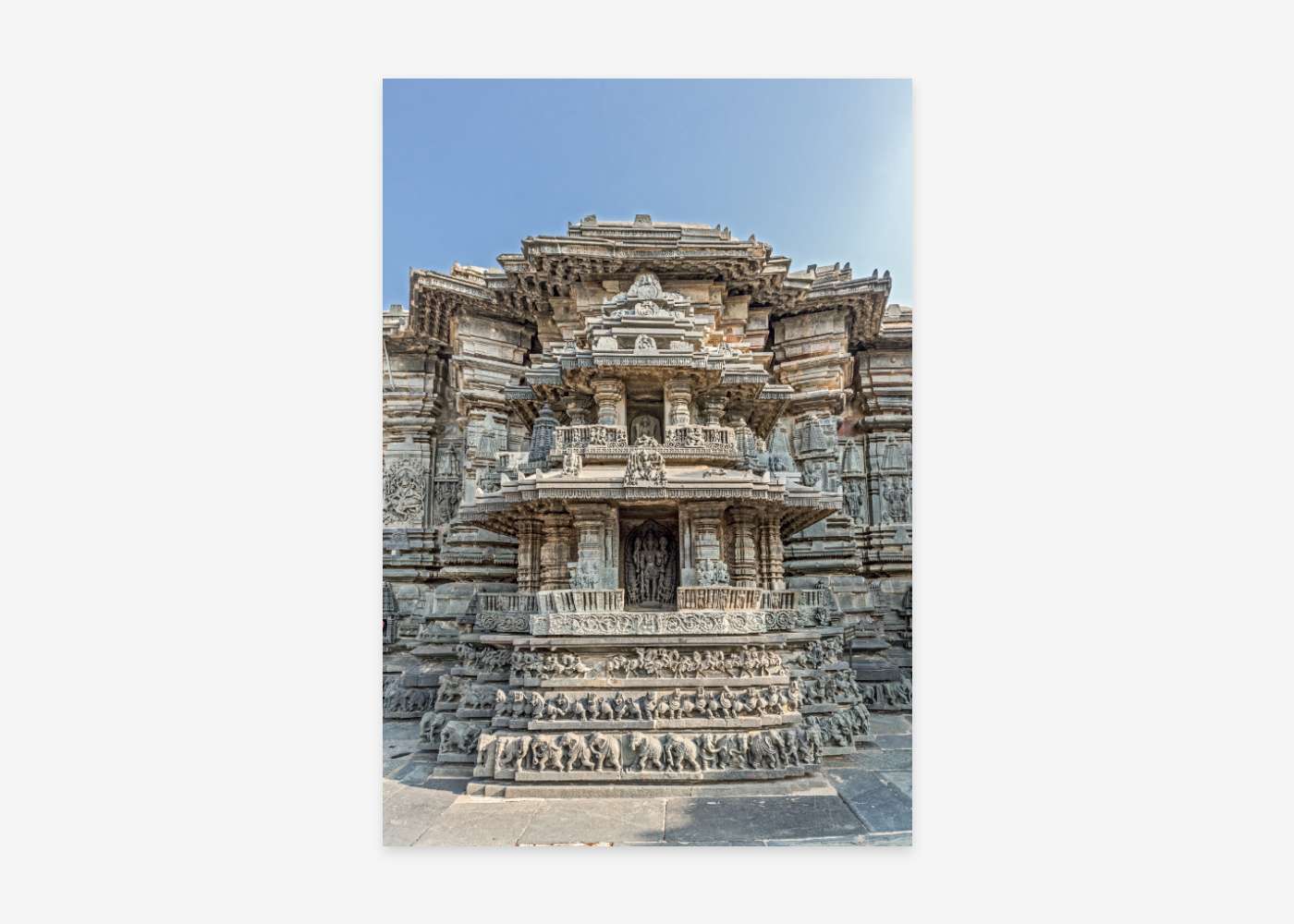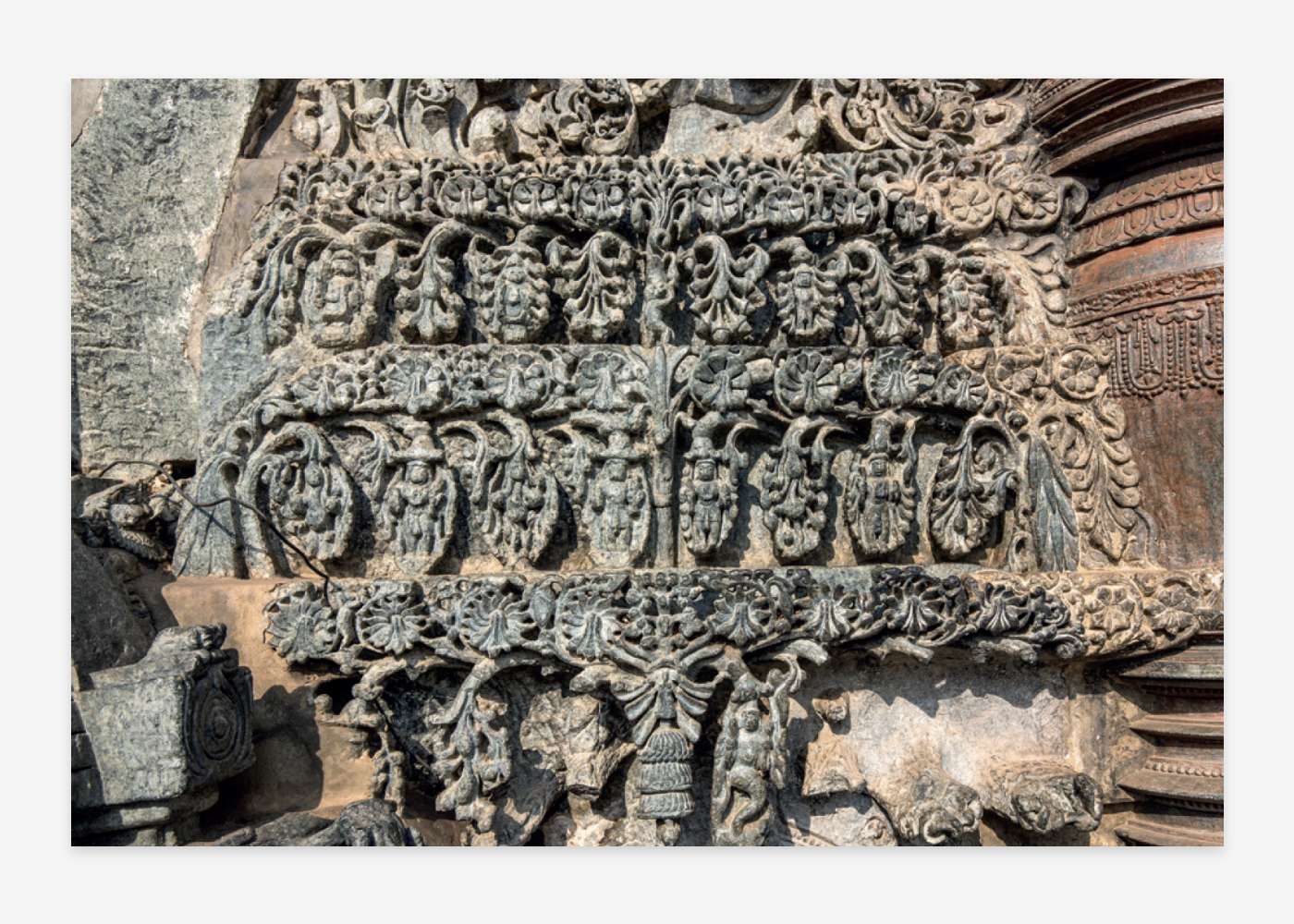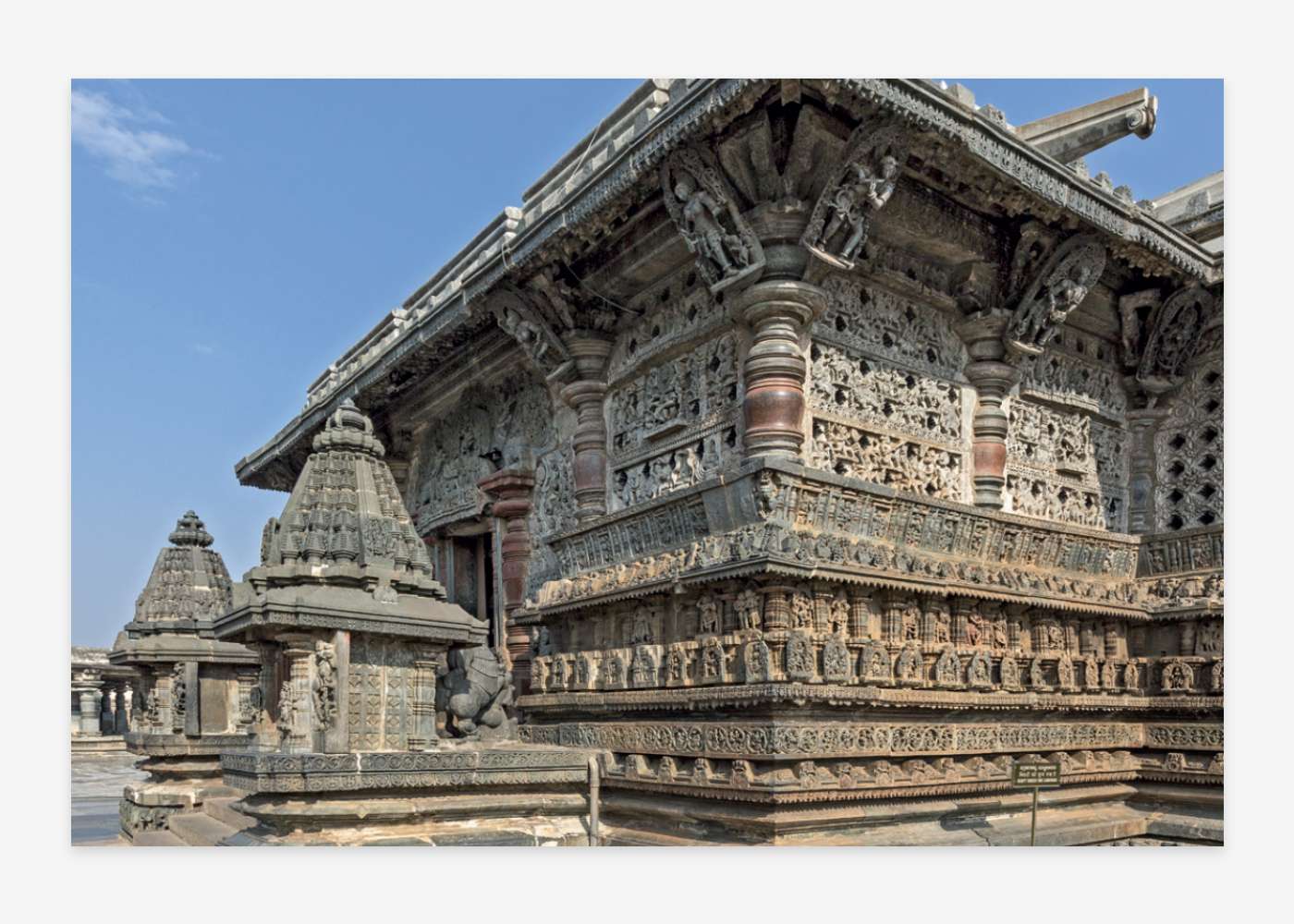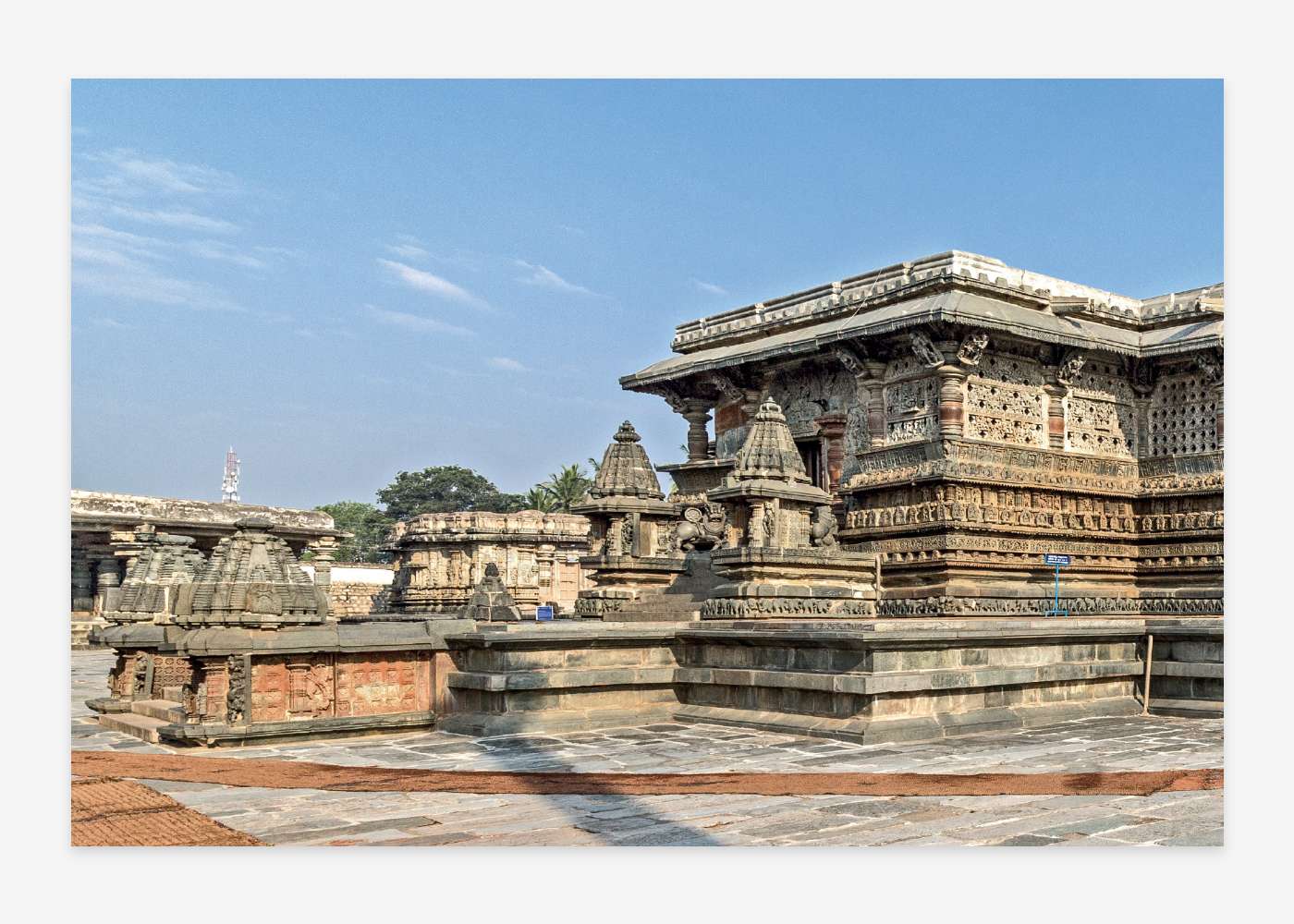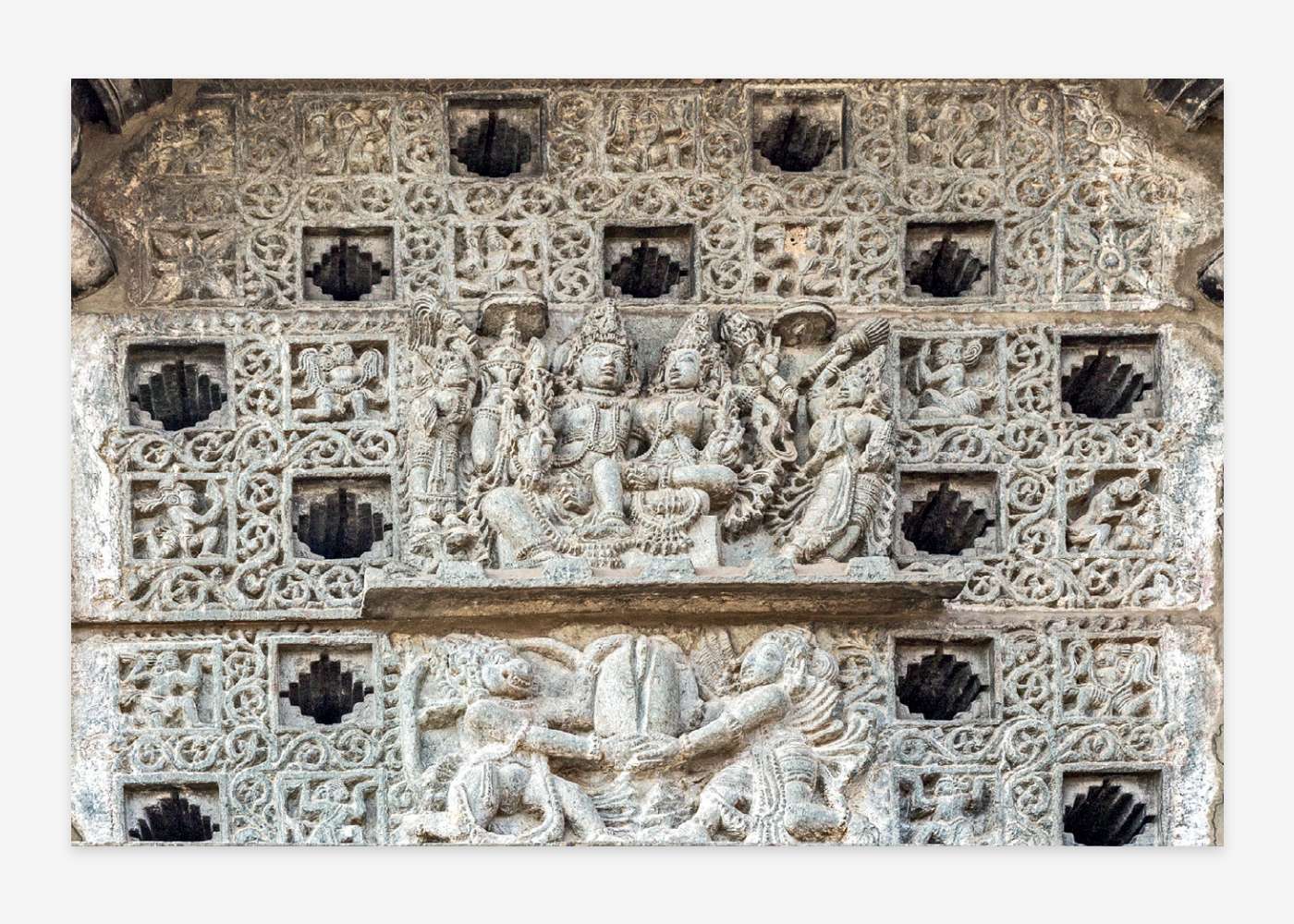 The Hoysalas were supreme rulers of the southern Deccan in the 12th and 13th centuries. Together with their queens, ministers and commanders, they sponsored a series of magnificent temples, the most famous of which are those at Belur, Halebidu and Somanathapura. The complicated layouts, elaborate wall treatments and spacious interiors of these monuments testify to the genius of Hoysala designers and builders, while the carved friezes, wall panels and column brackets illustrating Hindu myths and legends showcase the talents and imagination of Hoysala artists, many of whom signed their work.
Guidebooks
To learn more, see the DHF guide below.