Temples of Deccan India: Hindu & Jain, 7th to 13th Centuries
Book
This beautifully illustrated book showcases the Hindu and Jain temples of Maharashtra, Telangana, Andhra Pradesh and Karnataka built prior to the invasion of peninsular India by the Delhi sultans at the end of the thirteenth century. Unlike temples in many other parts of India, those of the Deccan are well preserved, with their wealth of figural and decorative carvings miraculously intact. They demonstrate the development of Indian sacred architecture and art over a span of more than 600 years.
Focussing on some 50 historical sites, the Temples of Deccan India begins with artificially excavated "cave" shrines dedicated to various Hindu deities, before proceeding on to examine freestanding Hindu and Jain monuments sponsored by successive rulers of the Deccan. Attention is paid to the beautiful sculptures found in temple basements, on walls, brackets and ceilings. In crisp relief, and sometimes even in three dimensions, these carvings are among the greatest glories of Indian stone art.
Among the featured highlights are the cave temple on the island of Elephanta, with its stupendous representation of three-headed Sadashiva; the colossal, monolithic Kailasa temple at Ellora, a technical feat unsurpassed in the entire history of Indian architecture; the magnificent columned pavilion at Hanamkonda, currently being reconstructed; and the temple at Belur, with its exquisitely carved female figural brackets. Specially commissioned plans of temple layouts accompany 300+ photographs; maps locate the temple sites, while passages of text illuminate the succession of dynasties that governed the Deccan from the seventh–thirteenth centuries. Educational, accessible and beautifully illustrated, this book will be of interest to anyone fascinated by Indian architecture.
Author(s)
George Michell
George Michell obtained his PhD from the School of Oriental and African Studies, University of London, for his dissertation on early-Chalukya temple architecture. Since then his research has ranged from surveys of town planning and Islamic buildings to studies of Hindu temple architecture and sculpture. During the 1980s and 1990s, he and Dr. John M. Fritz co-directed an extensive survey of Hampi-Vijayanagara.
Among his many publications are: The Royal Palaces of India, Hindu Art and Architecture, The Great Temple at Thanjavur, Mughal Architecture and Gardens, Late Temple Architecture of India, 15th to 19th Centuries and, together with Helen Philon, Islamic Architecture of Deccan India.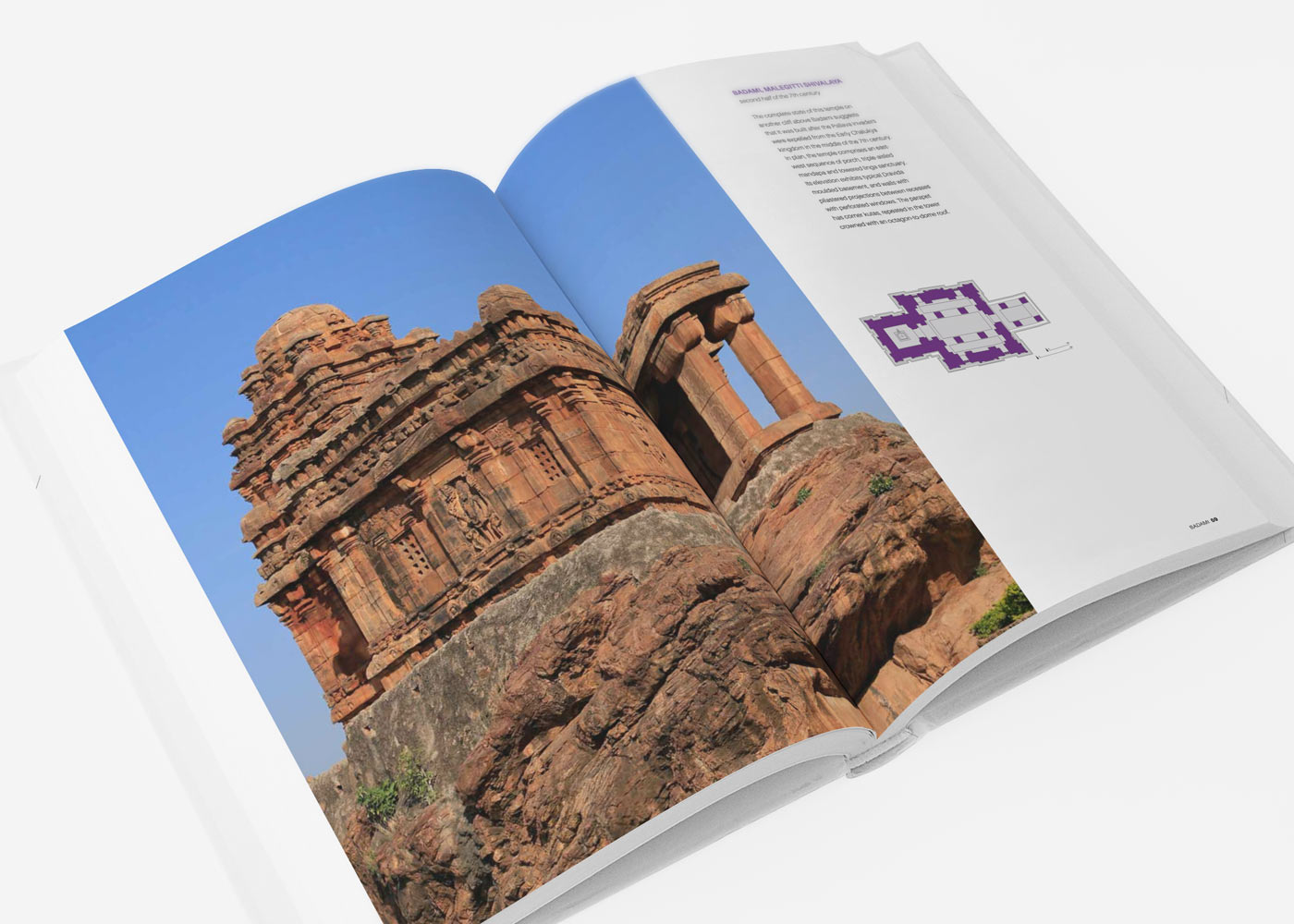 Testimonials
We are happy to collaborate with DHF India and offer our assistance in preserving the Rang Mahal Gardens and Pavilion. This is consistent with Sonata's ongoing "Sustainability" programmes, one of which is Protection of National Heritage, Art and Culture, which includes restoring historical places, artwork, and buildings, as well as establishing public libraries and promoting traditional crafts and arts.
Srikar Reddy, Managing Director, Sonata Software
I have lived and worked in India for eight years and travelled extensively in the country over the past 50 years. Yet the Deccan Heritage Foundation, through its highly informative lectures and beautifully presented publications, has opened my eyes to a part of Indian history and culture that has been sadly shortchanged by the traditional emphasis on Mughal and Rajput dynasties. A wonderful world of Hindu and Jain temples, of Sultanate architecture and of highly refined arts emanating from all faiths is regularly presented by the Foundation's expert historians and photographers as a labor of love for the region. For DHF members like me, their message is clear and serves as a beacon encouraging us to Deccani destinations and experiences to come.
David Good, former Consul-General, Mumbai
Since we first heard one of his lectures nearly two decades ago at Christie's in London, we have been enthusiastic fans of George Michell's scholarship. We have continued to learn from his lectures and enjoyed reading his books. We have been blessed, from time to time, with the pleasure of his company and his keen intellect in New York, London and Goa. Here is a photo taken of George surrounded by young fans, at Badami caves in 2014.
Eleanor Sebastian, former UN staff person and Charles Frank, former Senior Fellow at the Brookings Institution and former Acting President, European Bank for Reconstruction and Development.
For over a decade the annual winter arrival in Mumbai of the members of the Deccan Heritage Foundation has been an event that we have all looked forward to with great pleasure.
Through the DHF we have become acquainted with many of the artistic and architectural treasures of this region that, over the years, seem to have lost their prominence and are in danger of crumbling or being overrun. We are truly indebted to them for these contributions to our understanding of the Deccan as part of the heritage of our nation.
The small guidebooks that the DHF has produced have been eye openers to the region. Their comprehensive texts, excellent layouts, maps, and photography have encouraged more travel to these somewhat unexplored parts, and have served travelers such as us very well in navigating these regions, their towns, and the sites within.
Kudos to them for their unflagging work.
Dr Jehangir Sorabjee, Head Department of Medicine, Bombay Hospital Institute of Medical Sciences
Congratulations on all the DHF has accomplished in the Deccan and on the new projects you have launched.  Successfully translating scholarly research into practical action is rare indeed.  A great work to celebrate.
Alfred Friendly